Surroundings
Antholzertal Valley in the heart of the Dolomites and the Rieserferner
Antholzertal Valley in the heart of the Dolomites and the Rieserferner
The Valley of Anterselva is located in a unique natural setting and surrounded at the end of the valley by the mighty summits of the Rieserferner group. Relaxation seekers also have a great time in Anterselva.
A short way before the Lake Anterselva is the Biathlon Centre, which hosts the annual Biathlon World Cup.

At the entrance of the picturesque valley are the villages of Neunhäusern,Niederrasen and Oberrasen. Further on in a wide basin is located Antholz Niedertal, Mittertal and Obertal till the Lake.
Sun, summer, nature, mountains… and many more!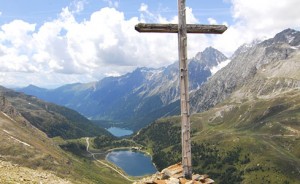 Vacation of activity and goodness
A morning walk through lush green meadows, the dew remains on the leaves and the birds sing to you their morning song.
Gradualy the sun climbs higher on the horizon, warm rays lightly touch our skin and the fresh air tickles our noses.
The magic mountain world of our holiday region at the foot of the Kronplatz Mountain is the perfect terrain for hikers and mountain lovers. The choice of hiking trails and high-alpine tours is almost unlimited and offers something for every inclination and ability. How about a family-friendly excursion to the local wildlife habitat with its fascinating wetlands and miniature lakes? Or what about a spectacular walk around the beautiful Lake Antholz? For a more demanding experience, we recommend a breathtaking hike over mountain pastures and peaks to Staller Sattel, the mountainous border between Italy and Austria.
Winter in the Antholzertal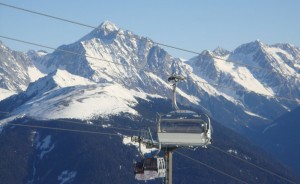 Sun & snowtime
Choose your activity: skiing on the Kronplatz, cross country in the valley, sledging, winter hike, snowshoe hike…
The Kronplatz is in the imidently neighborhood of Rasen im Antholzertal.
Only some km by car or bus separate the biggest ski area of South Tyrol of your holiday resort.
Biathlon guests race for bigger groups on reservation.